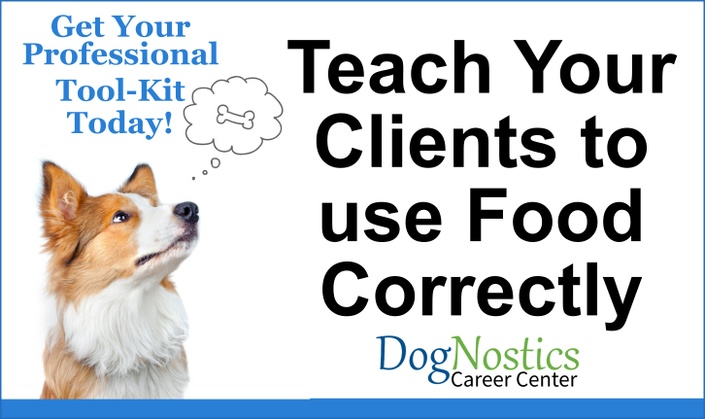 Answer Your Client's Top 10 Questions About Using Food in Dog Training
An Invaluable Resource To Help Your Clients!
Critical Dog Training Concepts Your Pet Owners Need to Understand!
As professional dog trainers and behavior consultants, we know that training your dog requires a combination of knowledge and mechanical skills; after all, dog training is a hands-on project. We also recognize that there are several ways to train a dog, lots of different methods, and many conflicting and varied philosophies about how training should be approached. So, choosing your professional dog trainer is an important decision for you to make. We recommend you choose a force-free trainer, as they will not only guide you in decisions on the equipment you will need and the best way to train your four-legged family member, they will also ensure that a key factor of the training program is supporting the development of a loving and trusting relationship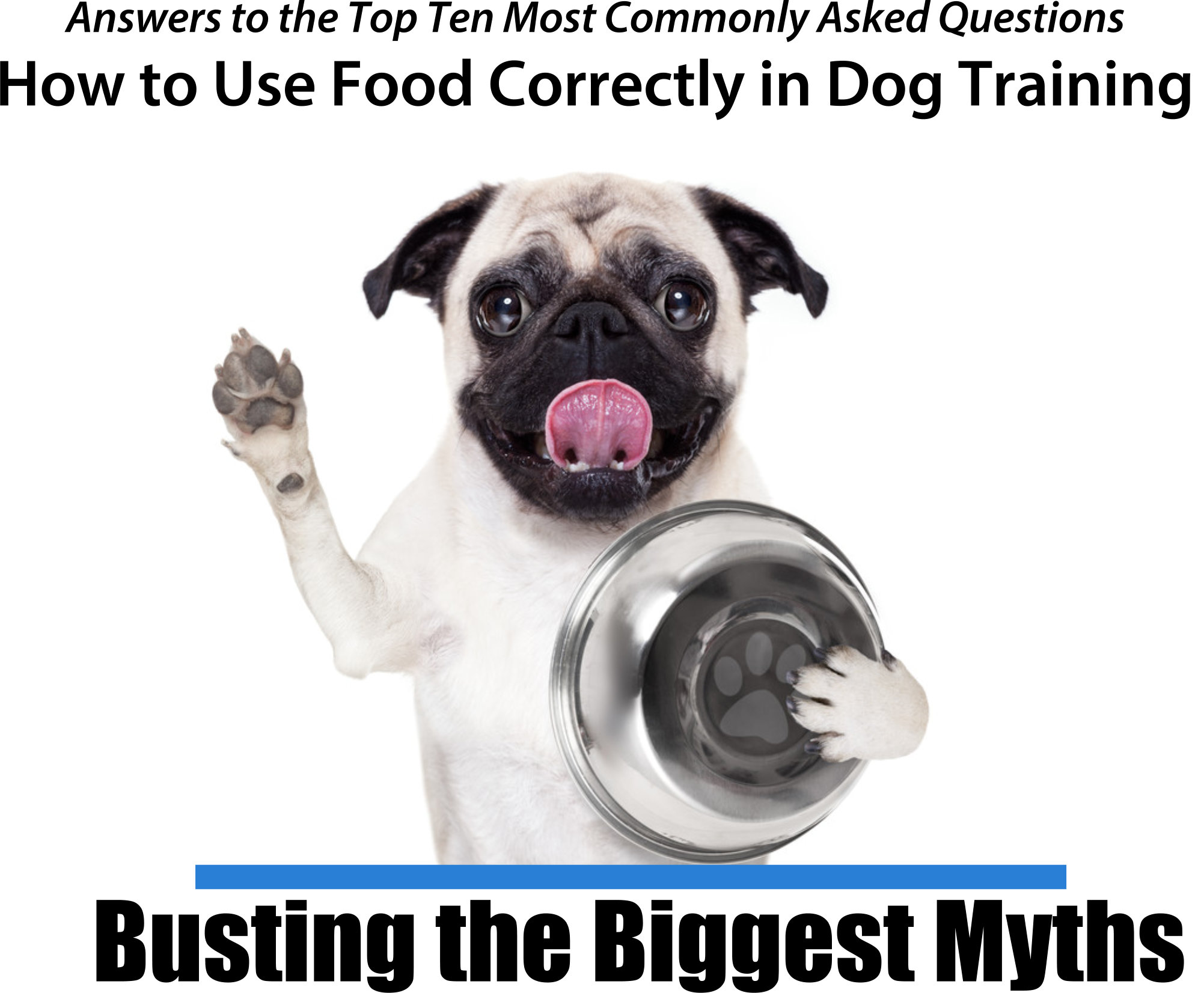 In this program we provide you with a tool-kit that covers what we believe are the Top Ten Most Commonly Asked Questions Regarding the Use of Food that as professional trainers we need to transfer to our clients in support of, and as a foundation to the key skills we teach them.

Our Top Ten Concepts about the correct use of food provide invaluable information for all pet dog guardians and caregivers!
Help your clients make the best decision in choosing a dog trainer. We know that training a dog requires a combination of knowledge and mechanical skills; after all, dog training is a hands-on project.
Support your training programs with the necessary knowledge to help your clients train their dogs
Communicate to clients why we use food in dog training, all the benefits it brings to training sessions, helping both the client and their dog!
Learn how to make it easy for your clients to choose you as a professional dog trainer, these 10 recordings can be used on your website, social media or in emails to promote the Top-Ten Most Commonly Asked Questions Regarding the Correct Use of Food in Dog Training!
Help bust the myths surrounding the use of food!
The Top-Ten Questions can also be used to support lesson plans, homework emails and the transfer of important knowledge.
The supportive eBook can be used to promote your services and your philosophy to potential clients and those who have signed up for class
In this program you will receive:
1 x 15-page eBook detailing each concept. This can be used on your website or forwarded to your clients
1 x PDF of the full colour PowerPoint slides
Bonus video file - An Introduction for the Pet Dog Guardian
Your ten individual short video files to use however you need in support of your training and business growth
#1 What does food have to do with training?
#2 Does +R training just incorporate food?
#3 How does food work in dog training?
#4 Why should I need to use food to train?
#5 Is using food not bribery?
#6 What if my dog does not like food?
#7 Will I always need to use food in training?
#8 Why does my dog only listen to me when I have a food?
#9 Will training with food not make my dog fat?
#10 How should food be used in training? Our tips for success!
Each short video file, and the e-book, directly addresses the pet dog guardian. We encourage you to share these fantastic resources with all new and potential clients!

Don't under-estimate what a fantastic resource you will have at your fingertips!

The short videos are absolutely invaluable for pre and post class emails!
Why not send Video One - What does food have to do with training? - when a new client signs up for a class?
You can then send Video Two - Does +R training just incorporate food? - in the class reminder email.
Send the remaining videos throughout your group class course, as well as to your private training clients!
Use the videos to directly answer your clients' concerns!

Not only will you be sending your clients invaluable information that will help them train their dogs more successfully; you will also be adding value to your business. Your clients will recognize and appreciate the extra effort that you go to by providing additional resources to support them!
Your Instructor

Niki Tudge - M.B.A, PCBC-A, CABC, CDBC SSA-CFT, Six Sigma Black Belt, HCITB TS1, TS2 & TS3 Certified People Trainer, Certified Facilitator and Business Project Manager.
As the founder and President of The Pet Professional Guild, DogNostics Career Center and The DogSmith, Niki has substantial leadership experience in the pet industry. Niki has published numerous articles on dog training and dog behavior and her pet dog training businesses have been featured in many publications including The New York Times. Niki's professional credentials include; AABP-Professional Dog Trainer, AABP-Professional Dog Behavior Consultant, PCBC-A and PCT-A through the Pet Professional Accrediting Board and she has earned diplomas in Animal Behavior Technology and Canine Behavior Science & Technology through the Companion Animal Science Institute. Along with Niki's business degree and MBA from Oxford Brookes University she is also a certified Six Sigma Black Belt, a HCITB TS1, TS2 & TS3 certified people trainer and a certified Facilitator and Project Manager.
---
Louise Stapleton-Frappell - B.A. Hons, PCT- A, PCBC-A, CAP3, CTDI, DN-FSG, DN-CPCT, CWRI
Louise is a Partner and Faculty Member of DogNostics Career Center and Board Member of The Pet Professional Guild. Louise has constantly built on her knowledge and furthered her education in the field of force-free, rewards based, science-based pet training. The creator of the DogNostics' Dog Trainer Certification Program, Louise has presented at conferences internationally and has gained a reputation for expertly teaching and training humans and canines at her own establishment, The DogSmith of Estepona, in Southern Spain, where she offers a wide range of both group and private classes and pet dog services.
Course Curriculum
Welcome to DogNostics
Available in days
days after you enroll
Your Download Files
Available in days
days after you enroll
Frequently Asked Questions
When does the program start and finish?
Access your material immediately and continue to have access for as long as you like - no time-limit!