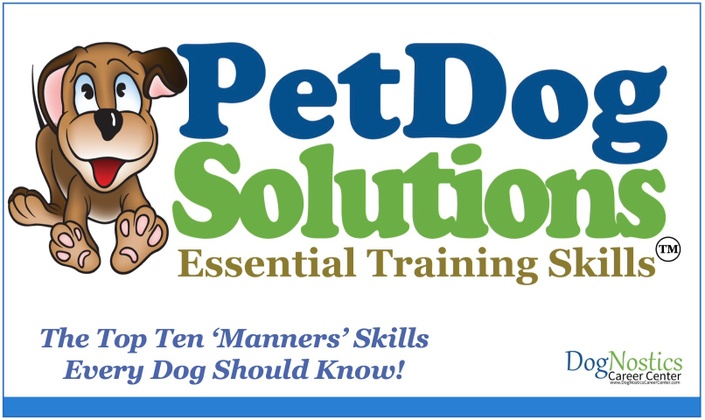 Pet Dog Solutions - Essential Training Skills
The Training Program for You and Your Dog!
LET'S MEET THE CHALLENGES OF LIFE TOGETHER!
This fabulous training program covers the essential foundation skills that your dog will need to happily live as a member of your family!
This indispensable online training program has been specifically designed for pet dog owners/guardians but is also an indispensable resource for pet professionals!

We have broken down all the key components needed to support you in your learning. We have divided this into multiple sections, all with step-by-step instructions. The order in which you teach each section is your choice and will depend on your dog, their age, and your needs within your family.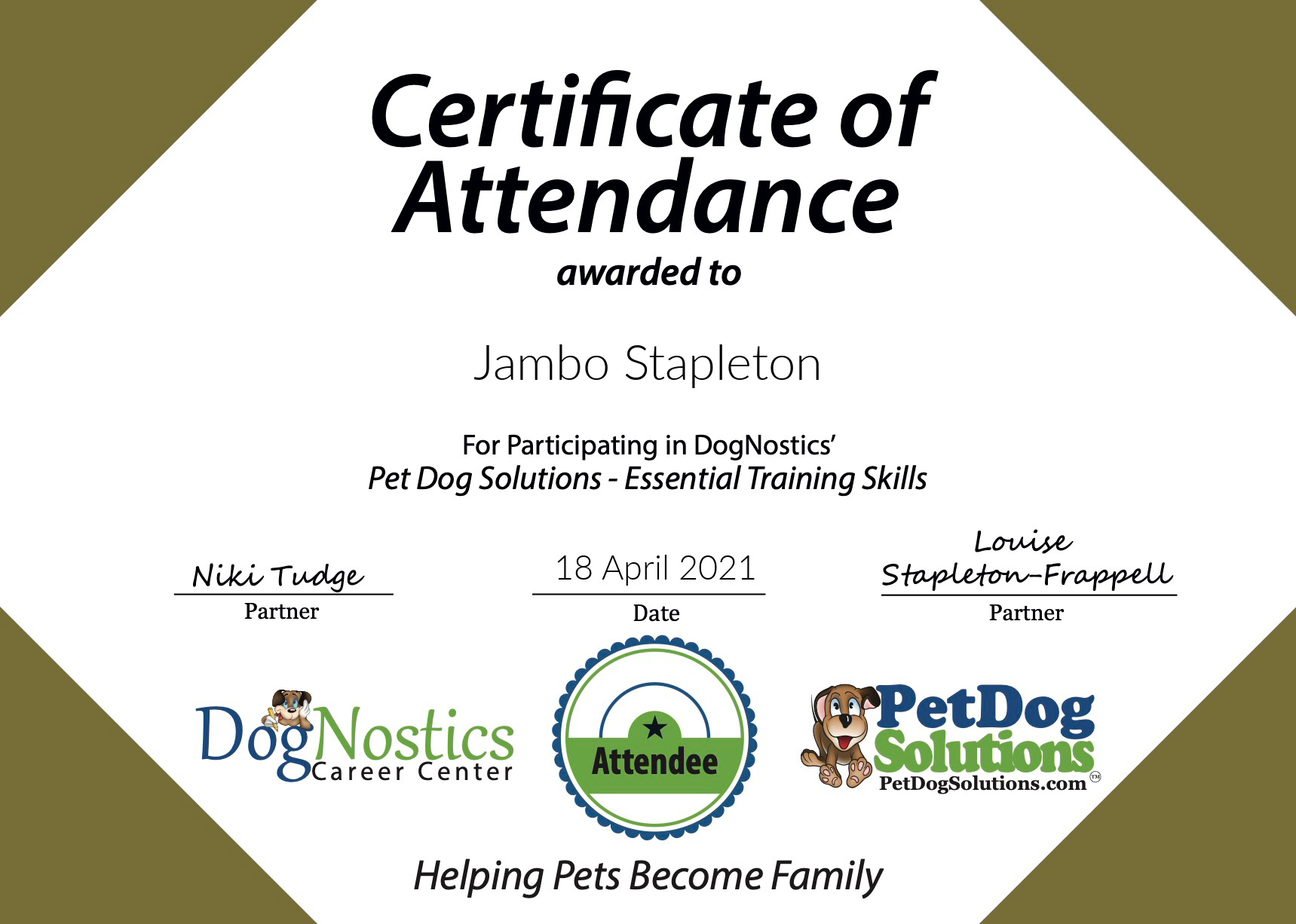 View the full program description below.

The Program Content Includes:
Your Dog Training Equipment:
Reinforcers (Rewards)

The Correct Use of Food in Dog Training

Collars and Head Halters

Leashes & Vehicle Restraint

Harnesses

Your Dog Training Gear!
Five Essential Foundation Skills:
Clicker Games - Introduce a Behavior 'Marker & Promote Wonderful Focus on You!
Name Response - How to Teach Your Dog to Happily Respond to His Name!
Recall cue – Teach Your Dog to Come When Called!
Sit - Teach Your Dog to Sit in Response to a Hand Signal or Verbal Cue!
Down - How to Teach Your Dog to Lie Down and Settle!
How to Teach Your Dog to Walk Nicely on Leash with FIVE key training skills:
How to Train a Positive Interrupter - An 'Alert Sound' to Get Your Dog's Attention
Stand on Leash - The First Step to Walking Nicely
Front - Sit or Stand Opposite & Facing You.
Close - Sit or Stand to Your Left Side (We discuss the right side too!)
Let's Go! - Moving Off and Changing Direction!
Your program also includes an additional Ten Steps to Teaching Your Dog to Walk Nicely on Leash!
Your Pet Dog Solutions Toolbox:
10 Essential Handouts
What Does Your Dog Like?

Teaching Attention

Learning to Love the Clicker

Teaching Your Dog to Like Praise

How to Teach Your Dog to Love His Name

Come When Called - 10 Tips for Success

How to Teach a Sit-Maintain Behavior

How to Teach a Down-Maintain

The Release Cue

How to Condition a Positive Interrupter
Recommended Homework Activities
Your Program Attendance Certificate

Written and contributed to by qualified canine training and behavior specialists.

View the full curriculum below.

Course Curriculum
Getting Started
Available in days
days after you enroll
Getting Started
Available in days
days after you enroll
Your Dog Training 'Equipment'
Available in days
days after you enroll
Frequently Asked Questions
Can i access the program immediately?
Yes as soon as you purchase the program you can download all the files
How long do I have access to the program?
How does lifetime access sound?
Access now from the comfort of your own home!