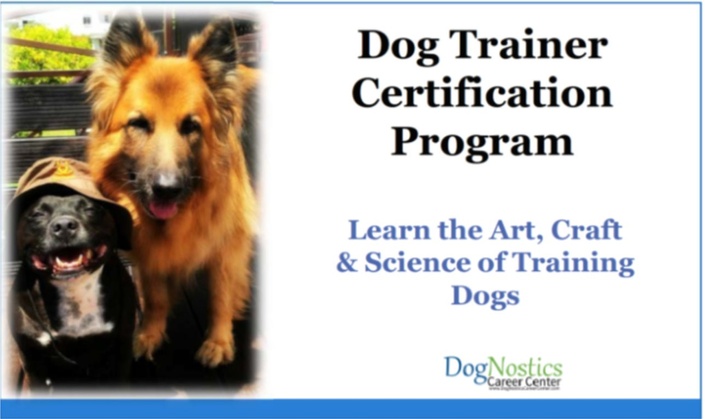 Dog Trainer Certificate Program
Become a Competent, Ethical Dog Training Professional - Start today and earn your DN- DTC!
Enroll Now Only $65 a Month!
Three Comprehensive Courses in One Program!

The DogNostics Dog Trainer Certificate Program has been allocated
45 continued educational units by the Pet Professional Accreditation Board. CCPDT - 30, IAABC - 37.5

The DogNostics Dog Training Philosophy
We believe that everyone should know how to train their pet using science based, rewards based training. You'll never have more fun learning than when taking this exciting DogNostics Dog Trainer Certification Program! You will also be learning in one of the most esteemed online schools and be mentored by pet industry leaders!

Your Program Overview

The DogNostics Dog Trainer Certificate Program is an online distance educational program delivered in modules so you can study and learn at your own pace.

This is a comprehensive dog training program that is suitable for those who enjoy training their own dog, seasoned trainers with their own clients, and other pet industry professionals.

The in-depth DogNostics Dog Trainer Certificate Program provides a safe learning environment in which we focus on both the theory of dog training and the development of the mechanical skills needed to be a competent and ethical professional.

The program is divided into three levels, each to be completed in six months.
We firmly believe that all training should be fun, mechanically skillful and supported by knowledge.

We also believe in setting the learner up for success. This applies both to our human learners and their canine buddies!

The DogNostics three-tiered Dog Trainer Certificate Program will help you gain the skills and knowledge needed to earn your PCT-A credential.

Each applicant has 18 months to complete the part-time program that offers a comprehensive education in all aspects of dog training.

Study at home in your own time.
Program Delivery Method

The program theory and skills are covered in individual modules in each of the three Dog Training Courses - Apprentice, Journeyman and Master.
Each course consists of five modules that include the main lessons for that module, e-learning videos and an assortment of fun homework assignments that allow you to practice your skills and test the knowledge you have gained.

Each module builds on the knowledge and skills gained in the previous modules and each course builds on the knowledge and skills from the previous course.

Each of the three Dog Training Courses - Apprentice, Journeyman and Master has a supplementary module!

Module Six of each course includes supportive documentation for that level, additional reading material, supplementary videos and suggested additional reading.
Additional Resources for You!

PDF of all your course modules

Access to the DogNostics Student Common Room - A Closed Facebook Group where DogNostics students can exchange ideas and ask questions

Join a network of professionals from around the world - offering support, developing common interests and forming lifelong friendships

Receive mentoring support through the DogNostics faculty members
Upon Successful Completion, You Will Receive:
Successful students will gain a course attendance certificate for each level. On successful completion of all three levels, applicants can take their final online test to earn their professional Dog Trainer Certificate and the right to display the credential, DN-DTC, after their name.
DogNostics Dog Training Course Certificate DN-DTC

A Certification Badge to display on your website

A listing on the DogNostics Instructor Registry
Please take the time to review the content included across the Dog Training Modules so you can understand the depth and breadth of this unrivaled Dog Trainer Certificate program.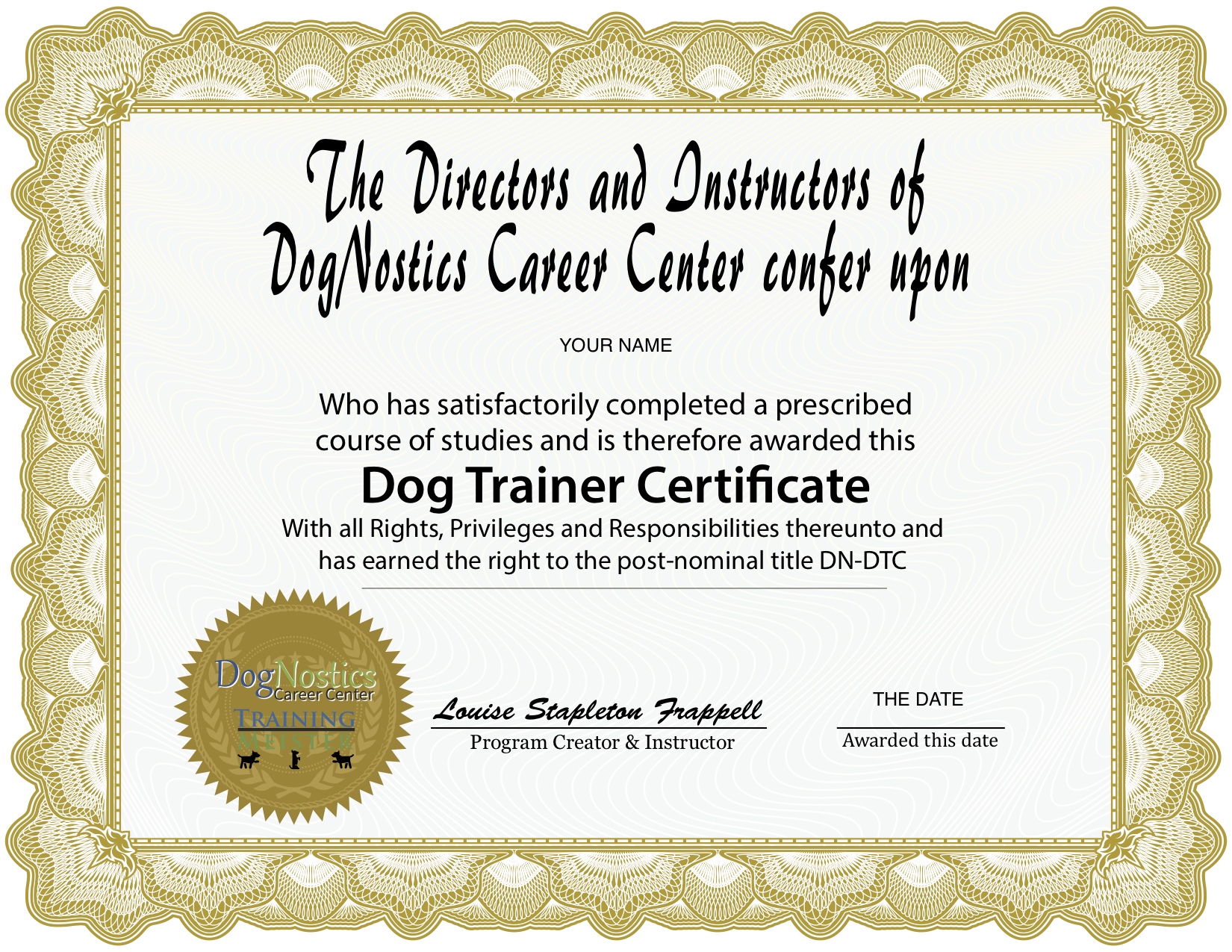 The DogNostics Dog Training Certificate Program includes the following skills and knowledge.

A = Apprentice, J = Journeyman, M = Master and the numbers indicate the module. So A1 is Apprentice Module 1
| | |
| --- | --- |
| | The Skill Set, Mechanics & Knowledge |
| A1 | Equipment |
| ALL | Training Mechanics |
| A1. J1. | Cues - Visual / Verbal / Olfactory |
| A1. A2. A5. J3. | Bridging Stimuli/Behavior Markers - Verbal / Clicker / Other |
| A1 | Reinforcement - Hierarchy |
| A1. A5. | Reinforcement - Rate |
| A1. A5. J3. | Reinforcement - Strategies (Delivery) |
| J3. M2 | Use of & Creating Secondary Reinforcers |
| A1. J1. M1. | Luring |
| A4. J1. M1. | Capturing |
| A5. J1. J5. M1. M4. | Shaping |
| A3. A4. A5. J1. M1. | Targets & Targeting |
| J4. | Environmental Molding - props |
| J4. | Molding by Contact – a light touch. |
| M5 | Mimicry - Modeling - Social Learning |
| A4. A5. J5. M1. | Minimal Error & Errorless Learning |
| J5. M1. M2. | Behavior Chains - Linear - Forwards / Backwards |
| M3 | Behavior Chains - Merges |
| ALL | Key Behavior Skills, Acquisition, Fluency, Generalization & Maintenance |
| A2 | Default / Foundation Behaviors |
| A3 | Mechanics of using a target stick |
| J1 | Consent Tests |
| J2 | Premack Principle |
| J5. M2. | Training Plans. Task Analysis. Data Collection |
| Module | The Science & The Knowledge |
| A1. J2. | The Antecedent Package - Direct and Distant Antecedents / Setting Events & Motivating Operations |
| A4. | Learning Theory - Three Term Contingency (The Learning Cycle) |
| A1. A2. A5. J1. J2. J5. M1. | Learning Theory - Operant Conditioning - Positive Reinforcement |
| A2. A5. J1. J2. J5. M1. | Learning Theory - Operant Conditioning - Positive Punishment |
| A5. J1. J2. J5. M1. | Learning Theory - Operant Conditioning - Negative Punishment |
| J1. J2. J5. M1. | Learning Theory - Operant Conditioning - Negative Reinforcement |
| J1. J5. M2. M5 | Learning Theory - Respondent Conditioning. |
| A5. J5. | Learning Theory - Constructional Programs |
| M5 | Learning Theory - Canine Cognition and Social Learning. |
| A1. A3. A4. A5. J4. M5. | The Methodology - Lure / Capture / Target / Shape / Mold / Model (Imitate) |
| J4. M2. | Reinforcement Types and Schedules |
| A3. A5. J1 | Differential Reinforcement - Shaping / D.R.A. / D.R.I. / D.O.E. |
| J2. | Relativity Theory of Reinforcement |
| M1. | Law of Effect |
| A2. A3. J1. J4. | Canine Behavior & Social Communication |
| J5. M1. M2. | Compound Behavior Chains - Linear |
| M3 | Compound Behavior Chains - Merges |
| M4 | Concept Training - comparatives, modifiers and quantifiers. |
| J1. | Emotional Contagion |
| J1. | No Reward Markers |
| J2 | Learned Irrelevance |
| J2 | Poisoned Cues |
| J4. | Dominance Theory - Myth of the Alpha-wolf. |
| M3 | Ethology |
| M3. M4. | Origin and Evolution of the Domestic Dog |
| J5. M2 | Training Plans. Task Analysis. Data Collection. |
| A4. J4. | Health & Fitness - Inc. stamina / strength / muscle memory / diet |
| | E-learning Videos |
| A1 | Shake hands / Give a Paw |
| A1 | Peekaboo (Dog facing forwards between handler's legs) |
| A1 | On Your Side! (Dog lies on side from a down) |
| A1 | Clicker Games |
| A2 | Leave It |
| A2 | Stay (Maintain behavior) |
| A2 | Watch Me (Focus) |
| A3 | Hand Target |
| A3 | Stationary (Hand) Target |
| A3 | Spin (360 anti-clockwise) |
| A3 | Crawl |
| A3 | Loose Leash Walking |
| A4 | Sit |
| A4 | Stand |
| A4 | Speak |
| A4 | Ring the Bell |
| A4 | Close the Door |
| A5 | On Your Mat (or on your bed) |
| A5 | On Your Mark (a Send-away) |
| A5 | Paw Target (shaping) |
| A5 | Nose Target (shaping) |
| J1 | Figure 8 (Weave around legs in shape of figure 8) |
| J1 | Take a Bow |
| J1 | Go Round (Move away from handler, go around object/ person/ animal & return to handler) |
| J1 | Olfactory Cue |
| J1. | Counter Conditioning & Desensitization Protocols - How to teach a dog to love wearing a muzzle |
| J2 | Bang/Play Dead (Drop onto side either from sit or stand) |
| J2 | Roll Over |
| J2 | Go Left and Go Right |
| J2 | Say Cheese (Focus on camera) |
| J2 | Counter Conditioning & Desensitization Protocols - Creating a positive response to a vacuum |
| J3 | Close - Finish to handler's left side |
| J3 | Come - A Training Meister Recall |
| J3 | Go Hide - Go our of sight, behind an object (A fun way to exercise pet dogs) |
| J4 | Sit Pretty/Beg |
| J4 | Pee Like a Boy (hind leg lift) |
| J4 | Rewind (360• anticlockwise around handler) |
| J5 | 'Trick Routine' - Backchain 4 Behaviors (pop, close, rewind, hug) |
| J5 | Open the Door' |
| J5 | Crate - Compound chain: Pull open crate door, go in crate, close the door and lie down. |
| M1 | Solid Retrieve to Hand |
| M1 | Fetch Me a Drink! - Linear Chain: Open door, Hold, Fetch, Release to hand, Close door |
| M2 | Teach Me Force Free - Behavior Sequence. |
| M3 | Behaviour Merge -"Are You Sleepy?" - Fetch, Down, Guilty (chin to floor) |
| M4 | Visual Match to Sample |
| M5 | CopyCat (Mimicry / Modeling - Learner Imitates handler) |
The Technology You Will Need

You will need the following to enable you to get started with the program.
High speed internet access

A FREE PDF reader like Adobe

A video camera.

A FREE Dropbox account or A FREE YouTube account
Please note: Monthly Automatic renewal (recurring payments) are provided as a courtesy to you.
The full program price is $1170.00.
You are free to opt out of the program at any time but, on doing so, will receive an invoice for the full outstanding balance pending for your course.
Your Instructor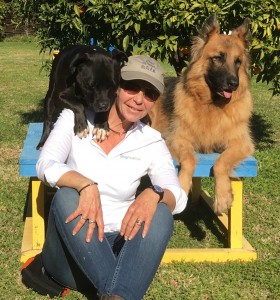 Louise Stapleton-Frappell - B.A. Hons, PCT- A, PCBC-A, CAP3, CTDI, DN-FSG, DN-CPCT2, CWRI is a partner and faculty member of DogNostics Career Center and board member of The Pet Professional Guild. A professional canine trainer and behavior consultant – accredited via the Pet Professional Accreditation Board, Louise is the regional coordinator of Doggone Safe in Spain, the membership manager of The Pet Professional Guild British Isles and the owner and head trainer of The DogSmith of Estepona.
Louise Stapleton-Frappell's experience, her background as a teacher and her impressive pet industry credentials means she is uniquely qualified to share her skills and knowledge with both the public and pet industry professionals. Louise gained her CAP3 with distinction and holds verified certification in Animal Behaviour and Welfare (Edinburgh University) and Dog Emotion and Cognition (Duke University). Louise's professional credentials also include: Certified Trick Dog Instructor, Certified Whistle Recall Instructor, Level Two Certified Pet Care Technician, and Certified Fun Scent Games Instructor. Louise is proud to be a Pet Dog Ambassador Instructor and Assessor, a programme that acknowledges the hard work and commitment that guardians and their dogs undertake to make their shared lives enjoyable.
At the age of just 16 months, Louise's dog Jambo became the first Staffordshire Bull Terrier to become a Trick Dog Champion. Jambo has since been aired on Talent Hounds TV in Canada and was featured as a Victoria Stilwell Positively Story.
Louise is the creator and instructor of the DogNostics Dog Trainer Certificate Course; Dog Trick Instructor Program; Fostering Collaborative Care Program; Walk This Way Instructor Program, co-author of The Top Ten Dog Training Knowledge Concepts and the instructor and assessor of the DogNostics Fun Scent Games Instructor certification courses - Level 1 and Level 2
Louise has published numerous articles on dog training and dog behavior and is also the published co-author of the following titles, A Lexicon of Practical Terms for Pet Trainers and Behavior Consultants and Pet Training and Behavior Consulting: A Model for Raising the Bar to Protect Professionals, Pets and Their People.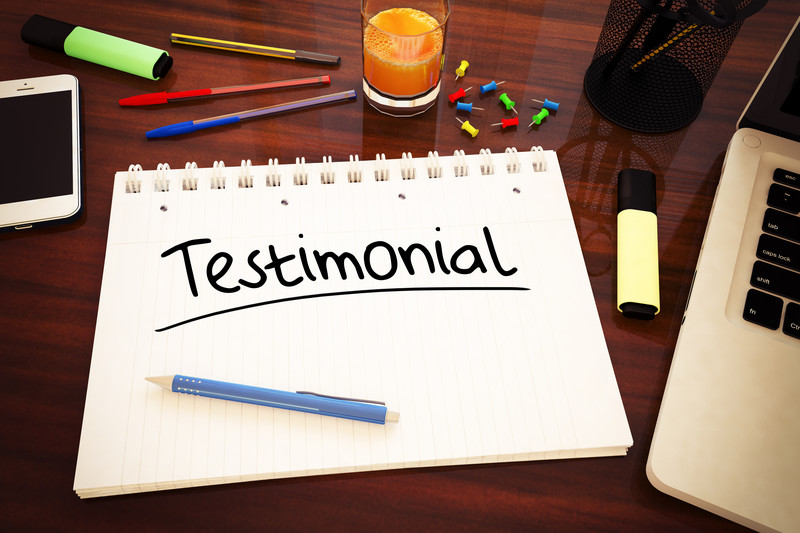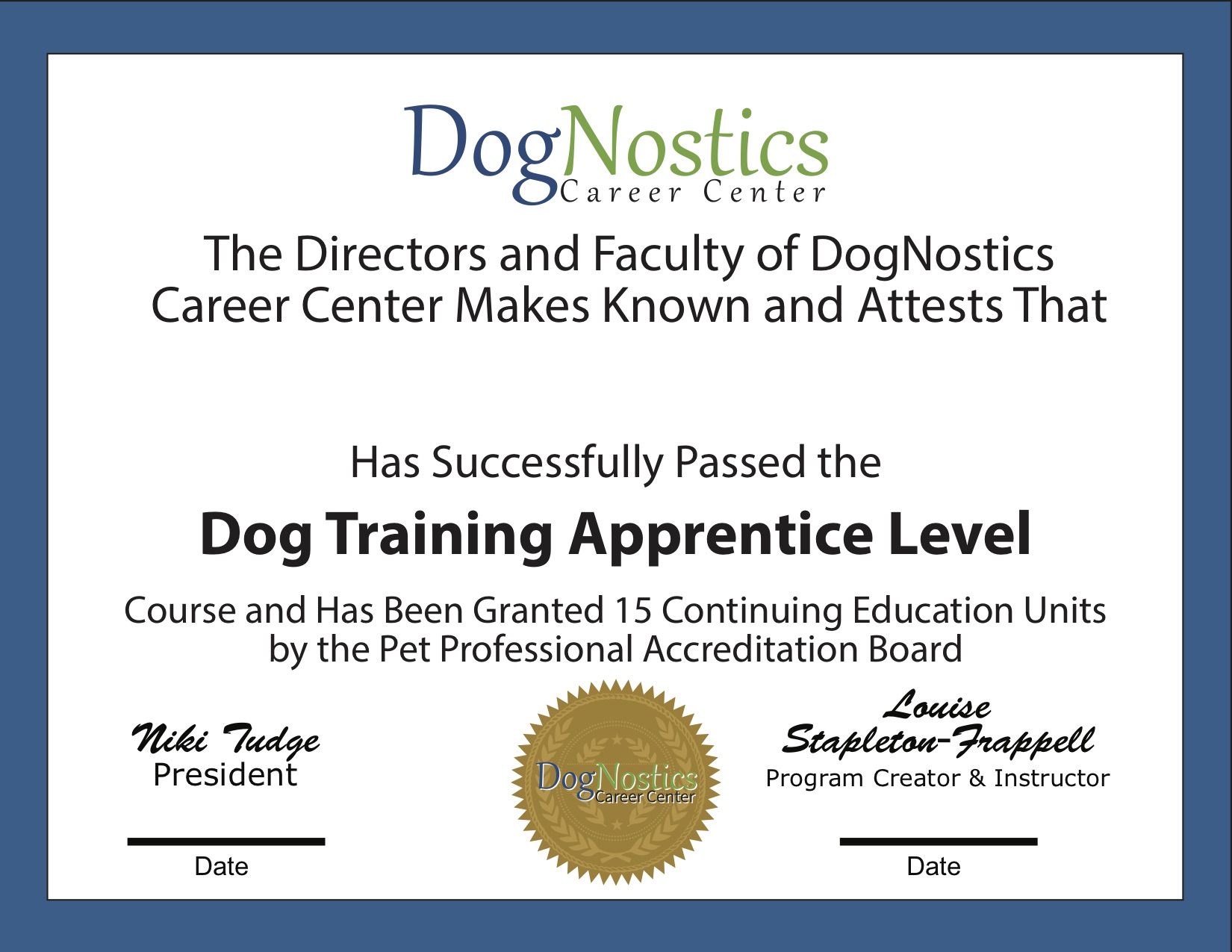 Apprentice Course
"I took the Apprentice training first and signed for Collaborative Care, as well as taking webinars in between... their methods are kind and respectful to the animals as well as the people. Real confidence building... I am over the moon with enthusiasm and although this is an online course for me, I feel they have my back at every turn... So happy that I found them first!" - Cheryl King
"... The course is well laid out, each module compliments the next module. The support from the team and other students if you're struggling with a particular step, makes it easy to adjust technique and find what works for your pet... I am looking forward to the next level." - Kim, TeeJay and HiJinx
"The Apprentice Course is one of the best online courses I have taken... I've learned about the science behind the training... Thank you for all you do." - Diann Andress
"... The instructor, Louise Stapleton-Frappell is always willing to help, or address questions. Through her Supplemental Learning assignments, I have learned so much more about the science and mechanics of training. They have totally inspired me to delve deeper into subjects I thought I knew..."- Sandra Lacroix, U.S.A.
"...It is like another depth to the training we have already done, and I love it, so thank you for opening my eyes to a new perspective..." - Lynn Stacey, England.
"...Having a month to review the material and perform the required activities is just enough time to be very doable with a busy schedule...The webinars are very informative. Louise is very nice and helpful, and the extra material given to read has been very informative and interesting. Meeting other people and their dogs from around the world has been fascinating... I would highly recommend this course to anyone interested in improving their training knowledge and skills, all while having more fun with their dog!" - Patti H.
"... I work with dogs on a regular basis each week and I have enjoyed delivering, in my opinion, a better and more concise training experience for carers and their dogs in reflection of this course. The webinar and information supplied can be watched and read time over where needed, there is a supportive Facebook group for course members bringing together like minded people who help each other and share their knowledge and experiences - brilliant! From a pet dog carer's perspective, I feel the course can only enrich any dog/human relationship and bring fun to every day, deepening the bond between them. All my dogs are enjoying this!" - Lizzie Morris, U.K.
"Such a wonderful training program. I found the presentations concise with great videos to supplement my learning and the reviews in written form are just perfect for me! A great multi-sensory approach. I found going through the whole 5 sessions also increased my understanding more for the beginning sessions (earlier months). Thank you for "splitting" vs "lumping" this material." - Joyce Spinden M.Ed. CPDT-KA. Be Positive! Family Dog Training, Albuquerque, New Mexico.
"... A brilliant course for either beginners or masters! Easy to follow instructions and every behaviour is dissected in a manner that is fun..." -Claire Staines PCT-A
"...Tied into the webinars, we were introduced to relevant theory which blew my beginner's mind and expanded my knowledge to a new level. I am more conscious now about WHEN, WHERE, WHY and thinking about appropriate behaviors which fulfil the need/s of each dog (working in a shelter)... Thank you, Louise for this extraordinary course, your support and the extra miles you went to for me and for all of us. This is only the beginning for me with DogNostics and I'm looking forward to the next course I will participate in." - Andrea Dvorak, Cyprus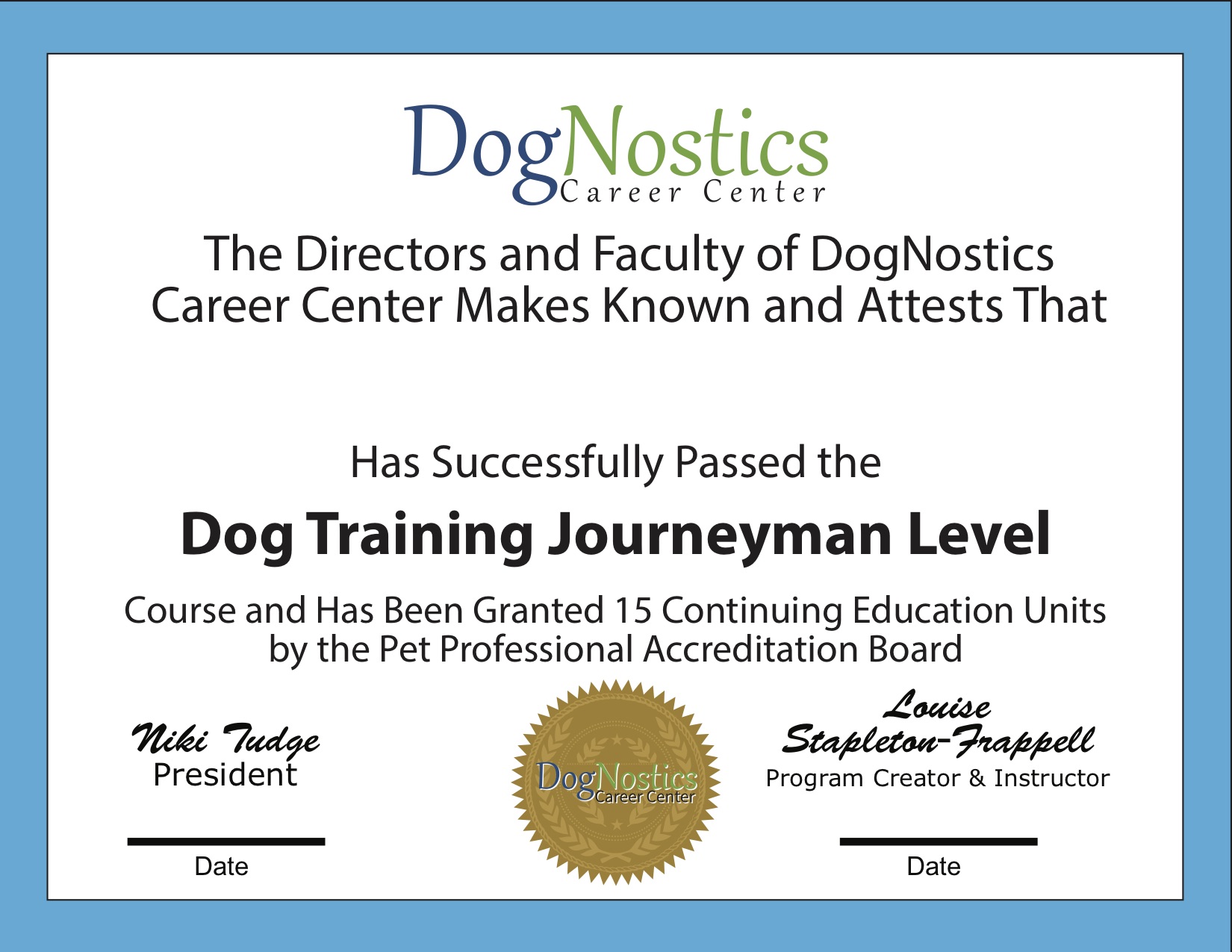 Journeyman Course
"...want to thank you for being the creator of such a WONDERFUL course. I had taken two other titling courses and in comparison, now I feel like I just bought the titles. There was no testing and no education as in your course. I feel your course is the GOLD standard by which I will measure all other training courses!! Thanks again for a wonderful job developing the course and all the hours you must invest in keeping the course running." - Terri Latronica. Dog Trainer at Boyette Animal Hospital. Florida
"I have really enjoyed the DogNostics Journeyman Course presented by Louise Stapleton-Frappell. This class goes beyond just showing you how to train a certain trick but divulges into the science behind the force free training. The how and why it works so well; how it opens the door to communicate with the learner, thus, setting them up for success... I highly recommend this class to anyone wanting a stronger and more meaningful relationship with their furry companion. Louise is a wonderful, encouraging person and a very well-informed instructor..." - Patti Howerton, Illinois.
"I thoroughly enjoyed the Journeyman course and have learnt so much. The information here is second to none and needs careful understanding, so all the extra links and opportunity to watch the webinars time again is invaluable. As an older student it has helped me greatly to watch, read, listen and actually apply what I have learnt in my training and also watch and share progress with the Facebook group. This has been a lovely way to enrich the relationship I share with my dogs. Thank you!"- Lizzie Morris, Devon.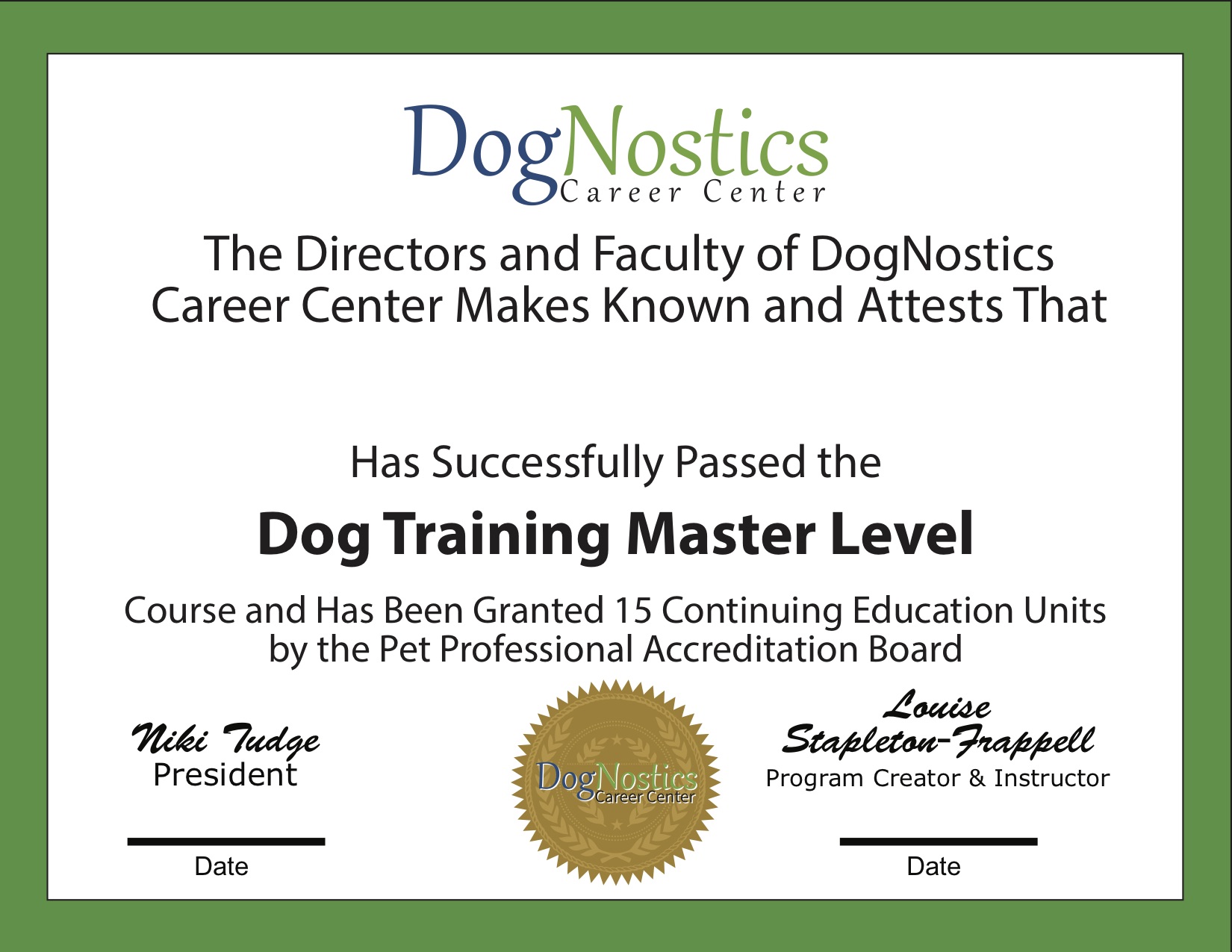 Master Course
"... Let me begin by saying THANK YOU to the course creator, Louise Stapleton-Frappell. She put together a course that not only focused on the mechanical skills needed to teach the behaviors, but went above and beyond that, and taught the theory behind the training... Her knowledge and experience truly shine through in every detail, from the slides in the webinars, to the additional homework material, and the wonderful videos... Her mentoring of the students in the course was greatly appreciated. Under her watchful eye, I became a more consistent trainer... I would also like to thank Louise for opening a Facebook group.. a place to go with questions, to post our videos, and to meet some new friends. For those of you still working through the course I wish you all the best. I will be looking forward to watching your upcoming videos. Have fun and happy training!" - Terri Latronica
"The DogNostics Dog Training Master course has given me a chance to take my knowledge to another level... Each webinar is packed full of information covering many subjects with attention to detail, teaching clearly with many interesting science-based facts and added information in our additional learning pack... I can safely say that this is one of the best courses I've done, I felt I could work without pressure, go steady and really make the best of new information. I put to practise and polished my skills over many months, which we needed, both myself and my dog – my training partner throughout have had the best time. Thank you, Louise for teaching this course, it has been an invaluable experience." - Lizzie Morris Dn-DTC and Heidi DN-TMA.

Frequently Asked Questions
When does the course start and finish?
Your course begins as soon as you enroll! Each applicant has 18 months to complete their program.
How long do I have access to the course?
After enrolling, you have unlimited access to this course for eighteen months - across any and all devices you own.
What if I am unhappy with the course?
We would never want you to be unhappy! If you are unsatisfied with your purchase, contact us so we can work with you to ensure this program meets your needs.
How do I become Certified?
To gain a course attendance certificate for each level, you will need to: Complete each of the lessons within the course modules; Succesfully complete all five module quizzes for that level; Submit your skill assessment videos for that level. Your Dog Trainer Certificate Professional Qualification: To earn your DN-DTC, you will need to have gained your Apprentice, Journeyman and Master course attendance certificates (as above). You will then complete a final Dog Trainer Certificate open book/multiple choice exam.
What happens if I fail my final test?
The exam can be taken two times. If you fail it more than twice, we will work with you to determine which information you need help with.